Atopic dermatitis is one of the most widespread chronic skin diseases. Painful itching, dry skin and redness make life difficult for atopic dermatitis patients. This is where the atopic dermatitis app Nia comes in: it supports the chronically ill and their relatives day by day with fully comprehensive digital support – in addition to established therapies. In Nia, for example, potential triggers for flare-ups can be documented. Users also receive many practical tips and background knowledge on the topics of medication, nutrition, psychology and personal hygiene. The scientifically validated content is based on the renowned curriculum of AGNES e.V. The award-winning app is the most used atopic dermatitis app in German-speaking countries, as well as the first app of its kind ever to be approved as a medical device. It was launched by the Berlin-based start-up Nia Health, a spin-off of Charité Universitätsmedizin Berlin, in 2019.
With Sanofi Genzyme, the Nia app has another strong partner: As of now, the Specialty Care Business Unit of Sanofi is a sponsoring partner and supports the atopic dermatitis app Nia, which is approved as a class I medical device, within the scope of a sponsorship.
Founder and CEO of Nia Health, Tobias Seidl, is very excited about the commitment.
"With the financial support of Sanofi Genzyme, we can expand our patient-centred product development even further. Receiving the trust of such a successful company motivates us a lot."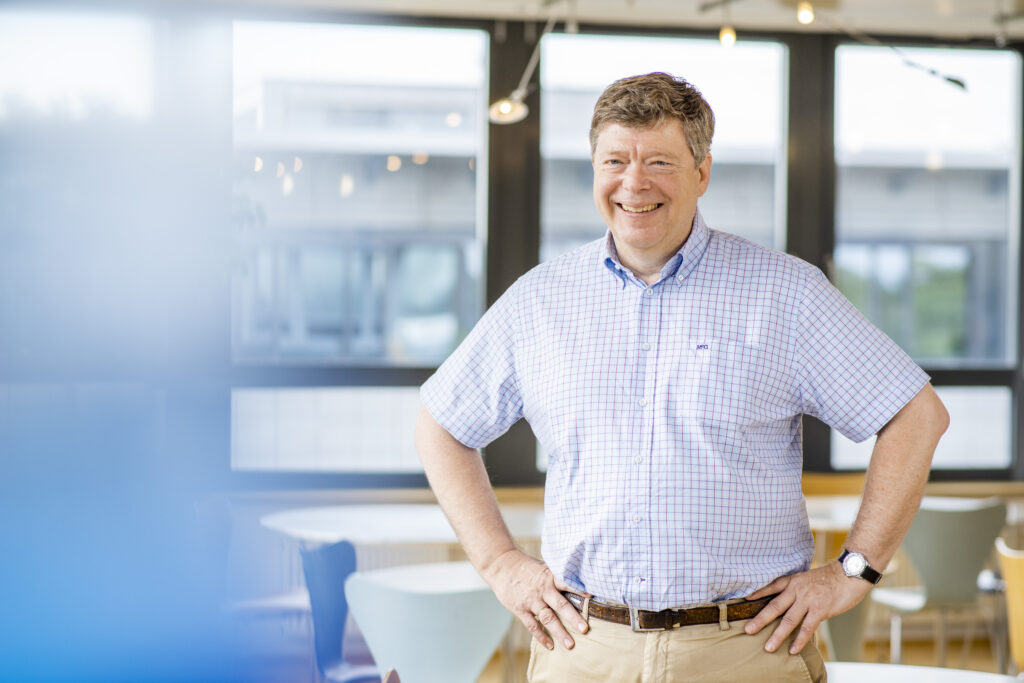 Peter Kuiper, General Manager at Sanofi Genzyme GSA, explains Sanofi Genzyme's involvement with Nia Health as follows:
"At Sanofi Genzyme, we are passionate about making the daily lives of people affected by atopic dermatitis easier. The Nia app makes a valuable contribution in guiding the individual treatment of this chronic skin condition and we are particularly pleased to be able to support here."
About Sanofi Genzyme:
Sanofi Genzyme, the global specialty care business unit of Sanofi, focuses on developing groundbreaking treatments for rare and complex diseases to bring new hope to patients and their families. Immunology is an area where Sanofi Genzyme is experiencing strong growth and where the company hopes to make a critical difference in patients' lives. Sanofi Genzyme aims to find answers to the unanswered questions in immune diseases such as atopic dermatitis, asthma and chronic sinusitis. Sanofi Genzyme, as one of the leading biologics manufacturers, has recently been approved for the treatment of children from six years of age with the drug Dupilumab. The guideline for atopic dermatitis has contained a corresponding recommendation since January of this year. www.sanofi.de
About Nia Health:
Nia Health provides comprehensive digital support to patients with chronic conditions through innovative medical software. The medical device manufacturer was created in 2019 as a spin-off of Charité Berlin. Their first product, the award-winning atopic dermatitis app Nia, provides daily support to thousands of patients and their families. Nia is now the most-used atopic dermatitis app in the German-speaking countries. In addition, Nia is the first atopic dermatitis app ever approved as a medical device. Nia is already recommended by leading national health insurance companies. In 2020, the psoriasis app Sorea, the second product based on the innovative technology of the Berlin-based company, was also launched on the market.
Contact person:
Tobias Seidl
press@nia-health.de